MISSION STATEMENT
We are a family owned and operated company that provides, safe, reliable vehicles for the general public and law enforcement community, as well as, high-quality law enforcement equipment. We work hard to stimulate our local economy by putting Americans to work, utilizing neighboring businesses and using American-made products.

~ Come check out our inventory of
Ford Crown Victoria Police Interceptors! ~
| | | | |
| --- | --- | --- | --- |
| P71 Consiglieri's | Frontline Body Camera | LED screen for Body Camera | Ford Crown Victoria Police Interceptor |
| | |
| --- | --- |
| (Click Here) | |
| | | | |
| --- | --- | --- | --- |
| Probation Department Van w/ In Car Camera | In Car Camera - Police | Refurbishment Division | Your Refurbish Team |
The Crown Victoria Police Interceptor, specifically designed for law enforcement, has a high-speed package containing a high-performance engine with twin cam, multi-point injected V-8, and a high-performance computer. The 4-speed electronic transmission has an extra capacity limited slip and high ratio rear end. Ventilated rims on these police cars are one inch wider than standard to force air onto the breaks for cooling, which is essential for stopping power at high speeds. The suspension package has high-performance front and rear sway bars with heavyweight suspension bushings. The P71 CVPI has NASCAR quality, fully adjustable front suspension that can be dialed in for high-performance driving. Our retired police cruisers have 120 amp alternators and external, aircraft quality engine coolers, two transmission coolers, double fan radiator cooling system, and, of course, a heavy-duty radiator.

Pre-sale Vehicle Servicing includes: engine fluids, spark plugs, wires; air filter, oil filter; high quality Valvoline VR1 oil, throttle body plate intake service and cleaning; engine and transmission mounts checked and/or replaced; transmission service, filter and gasket change and inspections, refilled with high quality Dextron3 fluid; limited slip rear end fluid replaced as required; brake fluid flush and inspection with a high quality pad replacement; wheel and axle bearings inspected and serviced.

We always have new stock available at our dealership. Come on down to 3901 E. La Palma Avenue #A in the City of Anaheim to check out our inventory!
75 MPH Crash Test comes in real handy!

Hi!

My name is Eric, I purchased a CVPI from Steve in June 2012 and words can't really describe how happy I am with my car.

I was recently in a 3-car accident where the other two cars were completely destroyed, and the only damage I received was two cracked lenses on my reverse lights. I feel comfortable knowing that wherever I am, I can rely on my Crown Victoria to be safe and get me home no matter what.

I even got a hundred bucks for referring a friend. If you are looking for the best car on the road, buy a CVPI. If you want the best Police Interceptors, go to Steve, he won?t let you down.
Here are some of our vehicles that we have refurbished for the Town of Paradise. This police department had a great bunch of people to work for and there town really has a touch of paradise about it.
In the above picture, Commander Raul Alvizo with the Delano Police Department is picking up one of his refurbished vehicles . With shrinking budgets, Police Departments are able to cut their vehicle replacement costs in half by refurbishing their vehicles.
| | | | |
| --- | --- | --- | --- |
| BOX CHASSIS | FRAME AND REINFORCING | BUMPER AND SHOCKS | BOX CHASSIS |
The above photo is Seton Montgomerie the general Manger of Wild Rose Motors Refurbishing Division and Sergeant Mike Nicholson with the Delano Police Department. Sergeant Mike Nicholson was picking up the last of the vehicles that we refurbished for them.


Seton with Chief Donald Fernald & Corporal Mike Dresen. Rowland Unified School District is very happy with the vehicles we have refurbished for them.
Here is a fleet we just did for Hesperia School Police.
Police Training Vehicle

We were asked how much 1/2 of one of our vehicles would cost - the customer was serious! They wanted only the front seat and dash area for a training vehicle. We took them up on their challenge and are supplying them with a fully customized police training vehicle. We spotted our handy work at the Cops West Show in Ontario for Raytheon.
It took a really smart Real Estate Developer to come up with this idea - Check it out - This baby will be parked at various locations to deter vandalizism and crime. For around $6,000 this problem has been solved. We expect they will be telling their business associates (as we are telling you) - what a great idea - and we provided them with the logo & stickers!!!
Wild Rose Motors Goes To HOLLYWOOD!!!


Wild Rose Motors was recently asked to provide a California Highway Patrol vehicle for the movie industry. Upon receipt of the specs, Seton Montgomerie took the vehicle pictured below and provided the special effects company with an exact replica of the police car they were using on-set. Only, the car Wild Rose Motors provided was purchased to be the ''stunt vehicle double'' - check out how we turned the car into a prop car...

- and -


After...
Seton not only sent the car to the paint shop, but...he and Raul created a prop car for the special effects guy to flip - the engine was removed for safety purposes and Seton did all the grunt work - making life much easier for the special effects guy. He was very impressed!
Fueled by the Fallen

Kevyn Major Howard, ''Rafterman'' from Stanley Kubrick's blockbuster film Full Metal Jacket, challenged himself in 2007 to name just one Hero that had died for his freedom. ''I was watching the nightly news as they announced that 12 died this day and 7 that day'', Kevyn said. ''I woke up one morning and challenged myself to name just one person who has died for my freedom'', he continued. ''I couldn't.''
So Kevyn decided to do something about it. He started the Fueled By The Fallen, a 501(c)3 non-profit. Kevyn enlisted the expertise of Chuck Spiker, a lifelong drag racer and former National Go Kart Champion, to create a memorial that would get the attention of all Americans. ''The reason we chose race cars is because you can get the attention of a two year and a ninety-two year old with one'', Kevyn said. Chuck took a 1963 Nova and created a 10 second quarter mile door slammer drag car representing fallen Marines from Iraq and Afghanistan. ''Maybe I can get people who look upon the race car to remember just one name. If I can do that, I have accomplished my mission'', Kevyn continued.
Last P71 off the line

A factory employee works on a Ford Crown Victoria vehicle on the Ford Assembly Plant in St. Thomas, Ontario, Canada. The last Ford Crown Victoria was assembled at the plant on August 15, 2011.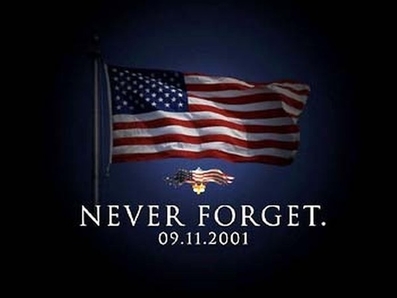 google-site-verification: google949c21cbfb318e39.html