Wild Rose 911 aka Wild Rose Motors is the only dealership specializing in selling and refurbishing used Police Vehicles such as the Ford Crown Victoria P71 Police Interceptor & Chevy Tahoe PPV
Our commitment to quality, reliability and service to the customer has resulted in Wild Rose Motors Ltd's excellent reputation within the industry.

We offer prime financing, as well as sub-prime* financing and affordable deals on all of our quality ensured inventory. We are located in Anaheim, CA. (*Sub-prime financing only available to CA residents who qualify.)
Bad Credit??? That's okay with us!! We have a new *Sub-Prime* Lender to help those employed California residents who need a second chance!

An auto loan is one of the best ways to establish or re-establish credit.

We understand that 75% of our customers want or need financing to purchase a vehicle and we want to assist in any way we can. Well, our finance is finally up and running. We are now signed on with Credit Union Direct Lending. We have access to over 500 Credit Unions, some of which are nationwide.

The good news is that you don't have to be a current member to apply or qualify for financing with them. We also have a number of local California and Southern California lenders now that work with all types of credit.

The process is simple: Completely fill out our preliminary online application, submit this to us, we will review the information and determine the best finance company or credit union we have available for your situation or needs and we will work with them on your behalf.

We will personally put every effort into getting you the financing you need. Of course there are times when some financing cannot be obtained for one reason or another but it doesn't happen often and you won't know until you try.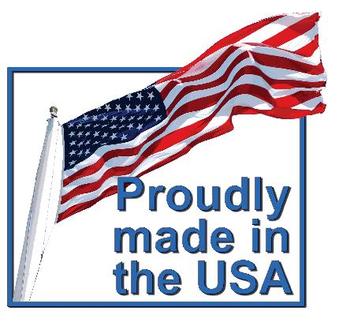 We would like to remind you that Wild Rose Motors Ltd - Police Interceptors has a Service Department with a Full-Time Certified Mechanic onsite.

We service our onsite vehicles, as well as take appointments to service your vehicle. Our mechanics have been specially trained by Seton on the maintenance and repair of Ford Crown Victoria Police Interceptors, as well as other vehicles.

Our onsite Service Center provides preventative maintenance, oil changes, and electrical diagnostic tools for determining any mechanical defect or problem. Our service is guaranteed and we offer the same quality Ford Dealership Service at a fraction of the price to you!


Give us a call at (714)260-4867 or email us at interceptors@sbcglobal.net.


MISSION STATEMENT

We are a family owned and operated company that provides safe, reliable vehicles for the general public and law enforcement community, that stimulates our local economy by putting Americans to work, utilizing neighboring businesses and using American made products.


Privacy Notice
Effective Date: February 5, 2016
This privacy notice discloses the privacy practices for www.policeinterceptors.info. This privacy notice applies solely to information collected by this website, except where stated otherwise. It will notify you of the following:
• What information we collect;
• With whom it is shared;
• How it can be corrected;
• How it is secured;
• How policy changes will be communicated; and
• How to address concerns over misuse of personal data.
• Information Collection, Use, and Sharing
We are the sole owners of the information collected on this site. We only have access to/collect information that you voluntarily give us via email or other direct contact from you. We will not sell or rent this information to anyone.
We will use your information to respond to you, regarding the reason you contacted us. We will not share your information with any third party outside of our organization, other than as necessary to fulfill your request, e.g., to ship an order.
Unless you ask us not to, we may contact you via email in the future to tell you about specials, new products or services, or changes to this privacy policy.
Your Access to and Control Over Information
You may opt out of any future contacts from us at any time. You can do the following at any time by contacting us via the email address or phone number provided on our website:
• See what data we have about you, if any.
• Change/correct any data we have about you.
• Have us delete any data we have about you.
• Express any concern you have about our use of your data.
Security
We take precautions to protect your information. When you submit sensitive information via the website, your information is protected both online and offline.
Wherever we collect sensitive information (such as credit card data), that information is encrypted and transmitted to us in a secure way. You can verify this by looking for a closed lock icon at the bottom of your web browser, or looking for ''https'' at the beginning of the address of the web page.
While we use encryption to protect sensitive information transmitted online, we also protect your information offline. Only employees who need the information to perform a specific job (e.g, billing or customer service) are granted access to personally identifiable information. The computers/servers on which we store personally identifiable information are kept in a secure environment.
Notification of Changes
Wild Rose Motors reserves the right, at its sole discretion, to change, modify, add or remove portions of this Online Privacy Policy at any time. Accordingly, Wild Rose Motors recommends that you revisit this Online Privacy Policy from time to time to ensure that you are aware of the current privacy practices. Your continued use of the web site following any changes signifies your acceptance of these changes.
If you feel that we are not abiding by this privacy policy, you should contact us immediately via telephone at (714) 260-4867 or via email: seton@wildrose911.com.